Posted on | November 29, 2011 | No Comments
Over the last year we have had the opportunity to work on a number of presentations for the Tech City development around Shoreditch, East London. Tech City is the move to set up a UK-based 'silicon valley' that reaches as far as the Olympic village. We have worked on a number of proposals for the data centre and infrastructure work, as well as independent businesses moving into the area.
As with any PowerPoint-based presentation, they need to be dynamic and succinct. It is all too easy to add too much to a slide, or over-design the message with unnecessary information. Less, is often more, they say.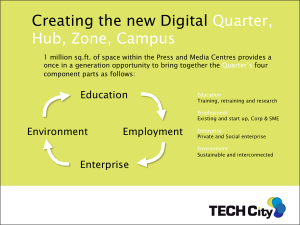 Comments